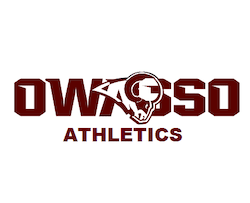 Owasso made their third straight appearance in the Class 6A championship in 2021 but lost to Southmoore 5-1. This year the Rams will look to make another deep run in the playoffs with eight starters returning from their runner-up squad. The Rams had four freshmen play significant roles last season and they'll be back this year more experienced and ready to take another step forward. With a plethora of key veterans and young talent across the board, a state title is a very real possibility for Owasso in 2022.
Last season Jayelle Austin (CF, So.) led Owasso with a .532 batting average as a freshman and played in the outfield on defense. Going into her sophomore year, Austin, looks to have another big year. Austin, a VYPE Top 100 nominee, said that she enjoys competing on the field, but also appreciates the sisterhood that she has formed with her teammates. Austin has been working hard to improve her game in the offseason and would like to eventually play at the collegiate level. However, Austin knows that she must work hard to accomplish this and is looking forward to each new challenge ahead.
"The ultimate goal is for my team to win a state championship," Austin said. "Personally, I want to become a better leader while etching my name into the Owasso record books." Preslee Downing (P, So.) is another young contributor for Owasso. In 2021 Downing had a 25-3 record last starting as a freshman and had a .96 ERA. Coaches say that Downing is best under pressure and lives for the big moment. They only expect her to get better with more experience, control, and strength.
Brookley Foster (SS, Jr.) had a .346 batting average and can play a multitude of positions on defense. She is primarily used at shortstop and is a three-year starter. Her quick reactions and ability to field the ball and throw out runners lets her talent shine anywhere in the infield. KK Knight (3B, C, Fr.) will be a freshman and is already ranked as one of the top freshmen in the country. Coaches are excited to see how Knight performs at the high school level after excelling in junior high. She makes solid contact at the plate and is versatile on defense being proficient at both third base and catching. Look for Jacee Grinstinner and Addi Harmon to make solid contributions as well. Carley Erpelding is returning after recovering from a knee injury and coaches are excited to see Erpelding healthy and ready to compete.
Other players to look for include Addi Drummond (C, So.), Allie VanAtta (2B, OF, Sr.), Madi Norton (OF, Sr.), Emilee Burke (UT, So.), Karson Holson (P, Jr.), and Skylar Grubbs (P, Sr.).