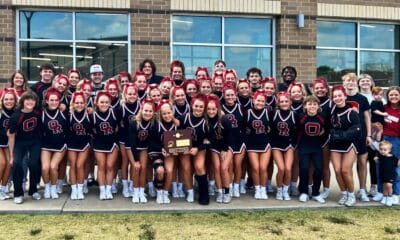 Uncategorized
Congrats Owasso! GameDay Cheer Headed to State
Congratulations to the Owasso Cheer team members on making it to GameDay Cheer State competition. GOOD LUCK! Team Members Madison Foster, Sarah Fuller, Gabbie Gunter, Josh...
VYPE: What goals do you have for this year in basketball?Sarah: We have a special group of seniors this year and...

VYPE: How long have you been an educator? How long at Owasso?Todd Hudson: I've been an educator for 30 years, the...
More Posts